Copyright © 2013 by "JRB and Associates" · All Rights reserved · E-Mail: rmg@jrb.cc




TOTAL OBJECTIVITY
JRB and Associates is not owned, employed, or represent any manufacturer, supplier or installer. We look at your security program as a completely neutral third party and provide solutions with total objectivity.

PROBLEM SOLVING
We strive for the most efficient solution to protection and loss prevention problems. We perform independent evaluations and help our clients select the most cost effective procedures, materials and equipment. Our services can increase business value by providing optimum security and safety, making our clients' business more attractive to potential clients, investors and employees.

APPROACH
We explore all possible ways to efficiently solve our clients' security problems and direct the highest quality, most cost-effective security program. If security technology is a part of the solution, we develop comprehensive construction documents, provide advice during procurement, and help administer the project management and implementation.
Focused only on our clients' interests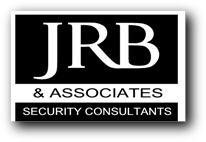 Security Consultants
DVBE
(Certified Disabled Veteran Business Enterprise)
Certification number #0037874